Modify Your Property To Accessible Homes
Landlords have a responsibility to provide the very best living conditions for their tenants. The property must be structurally secure, clean, functional and most meet current guidelines.
The problem, however, is that it can be hard for physically challenged people to find a home that suits their needs and has all the right modifications. And, inspecting a properly may require the use of special devices such as thermal cameras to spot electrical issues or water leaks that could be especially dangerous for a disabled person.
If you are in the market to upgrade and rent out some properties, you might want to consider specializing in homes for the physically challenged. This guide looks at some of the different modifications that you will need to find.
Simple Ways To Make A Property More Appealing To Handicapped Tenants
There are lots of adaptations that can be done to make a home more disabled friendly. The more money that homeowners have, the more they can invest in electronic applications and intelligent solutions. If you do not want to spend that much money, there are some simple elements of building plans that can make a big difference.
Work On A Single Level With A Floor Throughout
Tenants in wheelchairs, or with other mobility issues, will not want to live in a home with stairs or uneven levels if they can navigate a one-storey apartment with ease. The thresholds must be the same level all the way through the home for smooth, effortless access. Even the smallest bump between rooms could be a hazard.
Doorways Need To Be Broad And Easy To Operate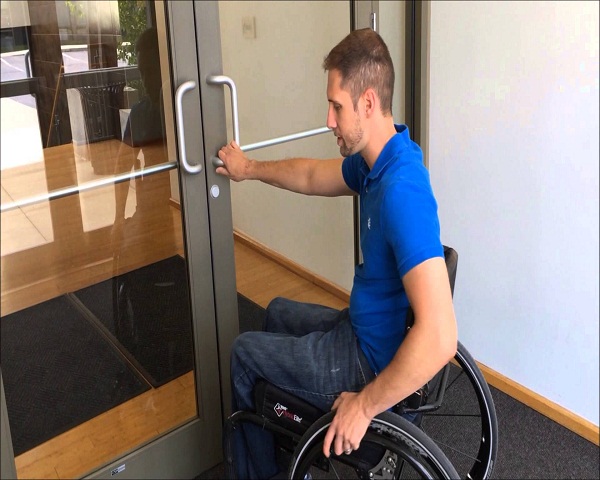 The smallest width of the door of a home for the physically challenged needs to be 32 inches to the area required a wheelchair to pass through. Some say 36'' for greater freedom of movement when making turns.
Think about the weight of the door, the placement of the handle and the flow of the hinge system The further these doors can swing, the less likely it is to hit the wheelchair. These rules apply to the apartment entrance too. The front door needs to be manageable and secure with no stairs to worry about. Put in a ramp if it is require.
Height

 

Of Surfaces And The Placement Of Storage Areas
Work surfaces and cabinets can be a problem in an accessible home's kitchen area. You want to lower everything to a suitable height – about 30 inches from the ground – so people don't have to stretch. The problem with that is that it brings storage to floor level, where it could get in the way. Be creative with these solutions.
Redesign The Bathroom From Scratch So That Users Get The Best Experience
The whole bathroom will also need modification to make it accessible for physically challenged users. The sink needs to be small enough to the use with ease with enough room underneath for the wheelchair. This is where wall mount  basins work best.
These sinks also need to have single lever faucets for great ease of use. The toilet will need to raise up so that it is easier to use and there should be handrails for stability. The bath can have a model with a door and a seat so that users no longer have to climb in. Seats can also be put into shower cubicles if this is preferable.
Consider Putting In A Security System For The More Vulnerable Tenants
Many physically challenged people have a great sense of independence and security in an adapted home.  But others might prefer to see some security measures and an alarm system. Personal alarms are ideal for elderly tenants or those with severe illness who may fall at home and require medical attention. This device link up to the phone or call centers to place distress calls.
Creating An Accessible Home For The Disabled Means Providing All Elements In A Secure, User-Friendly Home
There is a definite shortage of disable-friendly properties. Also, there are lots of vulnerable people in need of more suitable accommodation. These basic adoptions in your initial plans for a new apartment renovation mean that you can give physically challenged tenants more options and something to work with.
You don't have to go all out to provide everything in one apartment. But this approach to the bathroom, cabinets, doorways, and surfaces will give physically challenged tenants a starting point that they can later adapt further to their personal specifications.